Fundació Joan Miró
December 30, 2016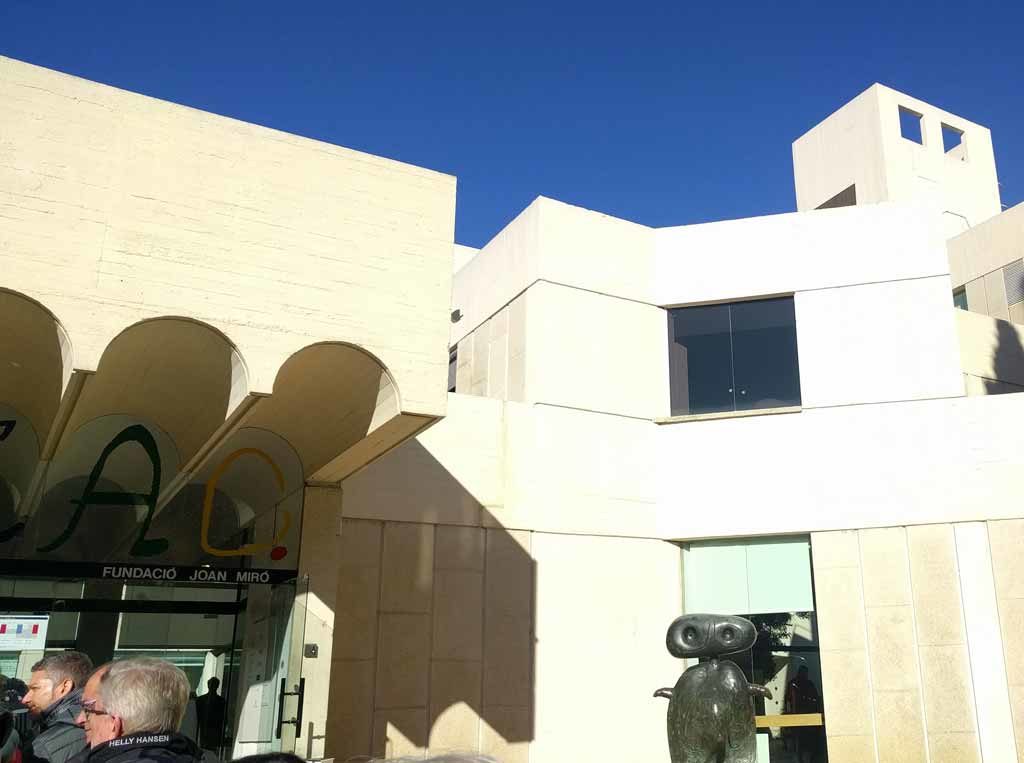 Joan Miró was personally involved in building this museum in his hometown of Barcelona, as well as donating much of the art and making decisions on how the art should be hung. While this personal involvement is similar to the Dali Theatre and Museum in Figueres, the museums are as different as the artwork of their creators.
Both Miró and Dali were Catalan artists involved in the Surrealist Group in Paris in the 1920s, and both took dreams as a major subject of their work. Both artists were very curious and experimental, and tried working with collaborators in a wide variety of media. But their painting style, and the style of the museums they created could not have been more different.
While Dali loved things clever, baroque and shocking, Miró spent his career searching for the simplest, most universal expression. The building that Dali chose for his museum is an ornate old building with personal historical meaning (Dali had his first public exhibit there, the civil war left it in ruins for decades). He transformed it into a surrealist object by adding incongruous elements like the geodesic dome, and by by making it seem dreamlike in its labyrinthine layout. The Miró museum, by contrast, is an elegant modern building, created by Miró's friend Josep Lluis Sert in the 1970s. The building has simple lines, both straight and semi-circular and is influenced by Mediterranean architecture — it is painted all white and integrates courtyards and olive trees. This is consistent with the simplicity that Miró aspired to, and his appreciation of white space in paintings.
I have been familar with Miró's work for most of my life, but it was quite impressive to see this huge body of work together. You can see how his style evolved, and how he struggled to push boundaries and experimented to perfect his style. While he often picked white or blue for his background colors, which give a serenity to his paintings, in this show we see paintings with vibrant orange and green backgrounds as well. We also see how he burned some of his canvases, part of what he called his "assasination of painting", which bring to mind Aburto Burri's Combustioni.
The museum contains many more experiments. In one painting, Miró paints one blue dot on a white canvas, evoking both the New York minimalists and Japanese art. There are sculptures made out of anthropomorphized farm tools.
Joan Miró created a huge tapestry specifically for the museum, as a colaboration with fiber artist Josep Royo. While the image is similar to some of Miró's paintings, it is unusual in the rich variety of textures, with 3 dimensional elements such as braids coming out of the picture plane.
Overall, this museum and its collection were a delight and gave me a better understanding of the work of Joan Miró.