Walpole Bay Hotel and Museum
July 19, 2016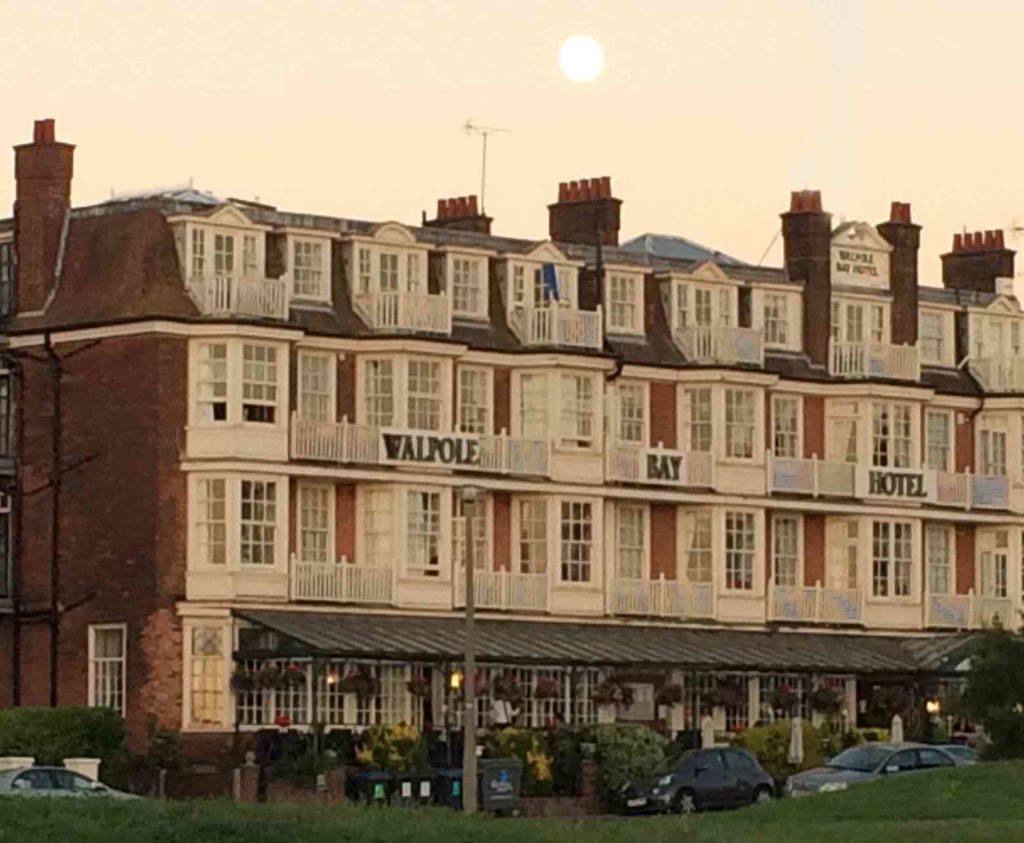 We had just arrived in London, a heat wave was predicted, so we planned a trip to the shore. I was delighted to discover a "Hotel and Museum" in our hotel search, so we booked a night, and were not disappointed.
The Walpole Bay Hotel and Museum is a Edwardian hotel, with much of the original character preserved. From the 1927 lift to the gas lamps in the lobby to the transom windows and fireplaces in the rooms, we felt a bit like we had stepped back in time.
But beyond that, what makes them a "museum" are the displays in all the public areas. Apparently, when the current owners bought the place from the family who had built it and run it for almost 70 years, they found that it was full of "stuff" — apparently the previous owners did not like to throw anything away. And once they started displaying the artifacts, neighbors and guests began adding to the collection of early 20th century everyday stuff.  On the ground floor there is a gramophone and the hotel's original, almost unrecognizable, toaster. On the walls are pictures of the hotel through the ages, and a collection of antique glassware — there is something to see everywhere you look, even the men's bathrooms in the basement have original urinals and marble floors.
On the top floor hallway, between the rooms, the collection continues. There are porcelain cheese dishes, antique vacuum cleaners, mens hats, children's dolls. Other exhibits are collected milk bottles, and food tins.
There is a whole other type of exhibit at the Warpole — the "Napery".  In 2009, the hotel was visited by Curtis Tappenden, a british artist.  After insisting on a linen napkin for his dinner, he proceeded to make a drawing representing his "magical memory of staying in you magical hotel. He framed the napkin and presented it to the hotelier, who hung it in the dining room among the antiques. Soon other visitors were sending in napkins, which framed and hung on the first floor (second floor in the US). They have over 100 napkins on display, with artwork in all sorts of media — oils, water colors, drawings, embroidery, photography and computer prints. Some are by young children, others by well known artists. Perhaps the best known of these artists is Tracy Emin, of the YBA or Young British Artists, a group of artists who displayed together starting in the late 1980's. She grew up in Margate, near the hotel, and has often written about her love of the hotel, and used it as the setting for a film she made. Her napkins are featured in the dining room, including  "naughty" ones that are covered to protect the sensibilities of  unsuspecting visitors.
It's not everyday that you can rent a room for a night in a museum.