Stedelijk Museum | Ed van der Elsken – Camera in Love
May 13, 2017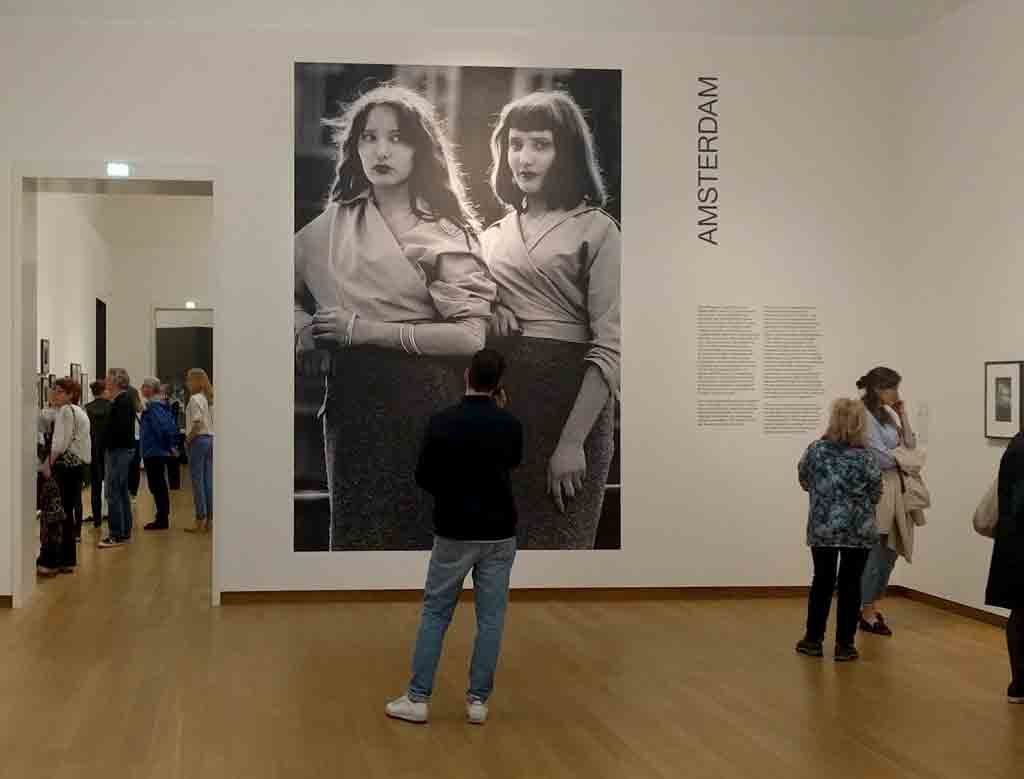 The Stedelijk Museum, Amsterdam's museum of modern and contemporary art, is one of the major museums in this museum city. It shares the Museumplein plaza with the Van Gogh Museum and the Rijksmuseum. Right now the Stedelijk is featuring its second huge retrospective of Ed van der Elsken, Dutch street photographer — the previous one was 25 years ago — and he has had other shows there as well.
The largest galleries contain photographs from Paris, Amsterdam, Japan, Africa, organized by location. These black-and-white photos, taken in the 1950s and 60s, concentrate on people on the fringes of society — bohemians, gangsters, working-class people at a street fair. His work stands in contrast to the photo-journalistic style popular in during the post-war period: often his subjects are looking and reacting to the photographer. In other pictures, he has posed them into compositions.
The show isn't only Ed van der Elsken photographs. A couple of galleries are dedicated to his work on film — in these, a large cube was set up, with different short films projected on each side. Another gallery recreates a slideshow from a museum exhibit in the 1960's, complete with two carousel projectors. A final section is about his photography books — here we see each of his major books with contact sheets and marked up galleys. I recognized most of these photos from earlier galleries, since so many of the photos in this exhibit were published in these books. His first book was Love on the Left Bank, a story told in photographs. He made it in 1956, with the encouragement of Edward Steichen, curator of the Museum of Modern Art in New York, who had included Van der Elsken in exhibits as well as in his own photography book, The Family of Man.
The exhibit included photos of American Jazz musicians taken in Europe over the 1950s and 1960s. But often  Van der Elsken's own life is the subject of his work. His wives and children are sometimes his subjects, like in a sweet film he made with a camera mounted on his jeep — his youngest child, who is about 5, is in his lap steering the car as they drive through a field of tall grass, his wife sits indulgently next to him and his older child, who jumped out, runs behind. There is even Bye, a film he made in 1990 about his final months after he was diagnosed with cancer.
I enjoyed this great exhibit of the life work of this major artist I was not familar with.