The Little Museum of Dublin
January 25, 2017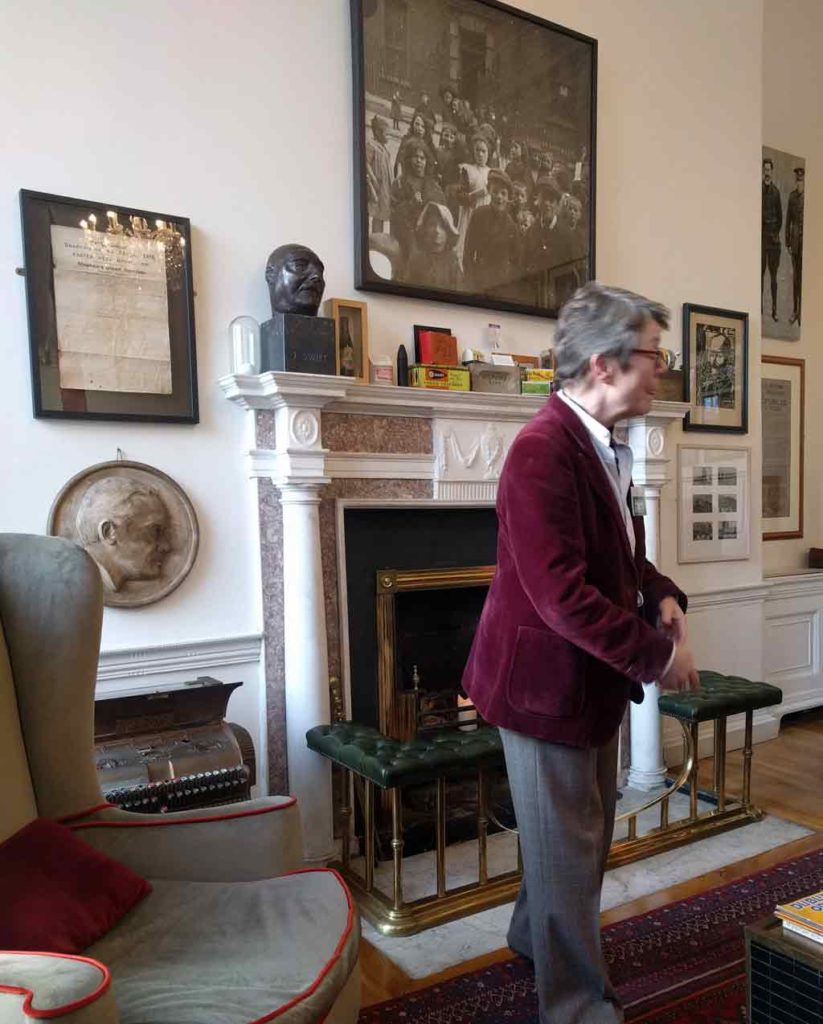 This museum tells the story of the city of Dublin in the 20th Century through artifacts donated by the public. A tour guide leads groups through two rooms of a Georgian House, that are chock full of everything from posters to beer bottles to photos, organized by decade. Only a few items have labels on them, a few others were pointed out for explanation as part of the tour, and the rest are left to the visitor to interpret, while the guides are available to answer questions. This felt a bit frustrating at first, but it is also part of the charm of the museum, and it allows them to squeeze many more objects into a small space.
The first room covers the period from 1900's through the 1920's. This section seems to concentrate on stories of the  "great men" of the city, where the second room is more of a people's history. It starts out with Queen Victoria's visit to Dublin and continues on to tell the story of Ireland's War of Independence, and the subsequent Civil War. There are artifacts from Ireland's greatest writers, James Joyce and Yates. But even this section is not just stories from history books — the exhibit includes pictures from Dublin tenements as well as everyday objects from the turn of the century like a typewriter, a cash register, a car horn and a sewing machine.
The next room, jam packed with items from the 1930s through the 1990s, is where the museum really shows its populist and quirky side. Each decade is given a section of a wall. From the 1930s, 40s and 50s, there are movie posters, foodstuff, letters, travel posters, and even souvenirs  from the world premier of Walt Disney's Darby O'Gill and the Little People.
From the 1960s and '70s the wall includes travel posters and the Irish artist Jim Fitzpatrick's iconic poster of Che Guevera (who himself was part Irish and helped inspire the Irish revolutionaries). Memorabilia from President Kennedy's visit to Dublin are featured here — the lectern from JFK's speech to the Irish legislature is here (it had been borrowed from a church for the occasion).
The final section was from the Celtic Tiger period, in late 1980s and the 1990s when Ireland's economy boomed. Our guide expressed a sense of loss, as much of the city was rebuilt during this period and the extreme wealth somehow seemed to contrast with the Irish spirit. There are also references to Irish rock, foreshadowing the exhibit upstairs, dedicated to U2.
This museum was a great introduction to the city for me, helping me understand its history, and how much it has changed in our lifetimes. Many of the people on the tour were Irish, and I'm sure that it provides both nostalgia and education to local visitors.